Memorable Experiences
Part of Sunday and Tuesday afternoons are dedicated to one-of-a-kind experiences that give you time to get to know some of your peers personally, explore the area, and enjoy the resort. Whether you want to exercise your muscles, mind or taste buds - or simply relax - we've got something for everyone.
► Recreation is complimentary and included in your attendance fee.
► Registered spouses/guests can also join in recreation.
Sunday, May 21
12:00 - 5:00 PM
Sunday at the Pool
The Ritz's beautiful pool offers true relaxation, whether you want to swim, dip in a toe or enjoy the shade with a good book in a private cabana.
► Come to the pool anytime you can!
► Pool/casual attire
1:00 - 4:30 PM
Town of Celebration Bike Tour
Based on Walt Disney's vision of a perfect community, the town of Celebration features picturesque neighborhoods, world-class architecture, and a vibrant downtown. This leisurely bike ride will take you back in time, offering you both nostalgia and Florida charm!

► Casual attire
► Appropriate for all fitness levels; the tour is hill-free
2:30 - 4:30 PM
Death By Chocolate
Chocolate lovers, this is for you! The Ritz's pastry chef will carve a chocolate masterpiece, and then guide you through making your own cake pops. The demonstration will begin with a chocolate martini, and end with a luxury Valrhona chocolate and wine pairing.

► Casual attire
2:00 - 4:30 PM
Pickleball
This growing sport is a fun combination of tennis, badminton and ping pong. You'll get a brief lesson on how to play, then break into groups to test your skills.
► Athletic attire
► Designed for beginner and intermediate players
► All equipment provided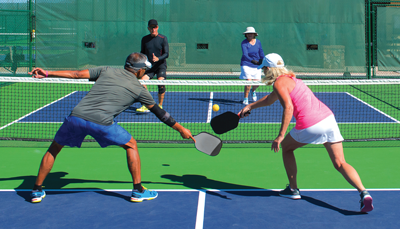 Tuesday, May 23
2:30 - 5:00 PM
Afternoon at the Pool
Enjoy the Ritz's pristine pools and high-end cabanas, as active or relaxed as you'd like.

► Come to the pool anytime you can!
► Pool/casual attire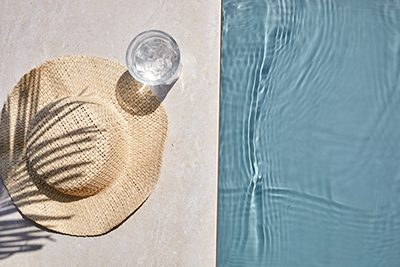 2:45 - 5:00 PM
Ritz-Carlton Spa Massage
Refresh your mind and body with a 50-minute relaxation massage, and enjoy the spa's top-notch amenities including a steam room, saunas and mineral pool.

► Casual attire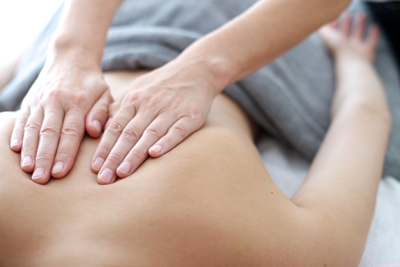 2:45 - 5:00 PM
Art of BBQ
Master the craft of a finger-licking BBQ! You'll sample a tasting of local beers and small plates featuring food from "Smoking Maggie" – the hotel's impressive smoker – as you learn the secrets of smoking meat, and pickling vegetables. You'll create your own spice rub and vegetable jar to take home with you.

► Casual attire
2:45 - 5:15 PM
Kayaking on Shingle Creek
Shingle Creek is considered the headwaters of the Everglades, and you'll see the best of this unique Florida ecosystem - droopy Spanish moss, palmetto forests, cypress trees, birds - and maybe an alligator.

► Casual attire