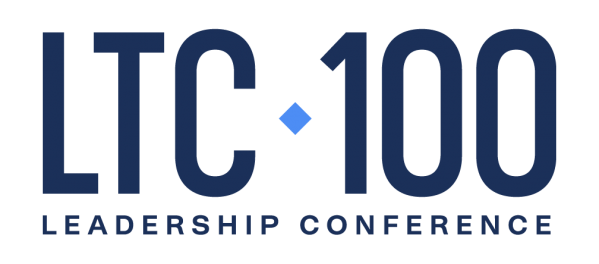 May 5 to 8, 2024
Grand America Hotel
Salt Lake City
Inspiring Excellence in Leadership, Strategy and Innovation,
and Elevating the Entire SNF Sector
Strategy-Influencing Insights
We have over 25 years experience working with the country's most influential and leading providers across not just long term care but also home care and senior living. Our unparalleled senior care expertise and deep relationships with major players enable your company's aspirations to become reality.
Extraordinary Experiences
From white glove customer service, complimentary car service to unique excursions and a stunning location, we've thought of every detail to ensure a relaxing and rejuvenating experience with memorable moments along the way. We guarantee it will be the single best conference experience of your year.
World-Class Spouse Program
Spouses are an important part of our community, with many lasting friendships beginning at LTC 100. We roll out the red carpet for your guest, who will be treated like a VIP from start to finish.
"LTC 100 is one of the only places I gain executive level insights and connections. The education is top notch. Most everything is done with great thought and high class and service."

-

Karen Reich

,

Chief Operating & Strategy Officer

,

The Carmelite System

LTC 100 helps me create my strategic playbook for the coming five years. A+ networking and fantastic opportunity to learn what is and what is not working for others. Education is fast and to the point! LTC 100 has a great finger on the pulse of providers nation-wide."

-

Matt Berg

,

CEO

,

LeadingChoice Network

Fantastic conference! A nice mix of presentations and networking, and I really appreciated the fast pace of presentations. I was able to be introduced to so many ideas and products in such a short period of time. I have returned to work today with a 100 things swirling around in my head.

"A great opportunity to network with leading providers from across the country. The industry thought leaders in attendance make this event exceptional."


-

Yosef Daskal

,

Chief Investment Officer

,

National HealthCare Associates

"Great sessions, great group of provider and partner attendees, and great takeaways. Fantastic opportunity to learn from other providers about the initiatives they've taken to realize improved performance."

-

Maxwell Mason

,

Chief Strategy Officer

,

Principle LTC